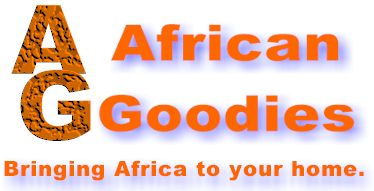 PO BOX 2986
NELSPRUIT
1200
SOUTH AFRICA
TEL: +27 824602139
EMAIL: mailto:info@africangoodies.com
---
| HOME | POLICIES | SHIPPING | PAYMENT METHODS | CONTACT US | PRICING
---
OUR ALL INCLUSIVE PRICE:
$ 161.00
ANCIENT CHIKA TRIBE RITUAL MASK (CAMEROON)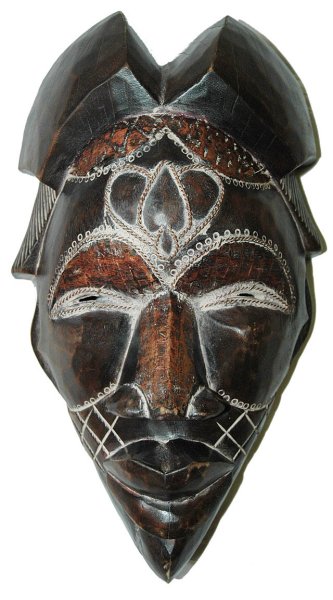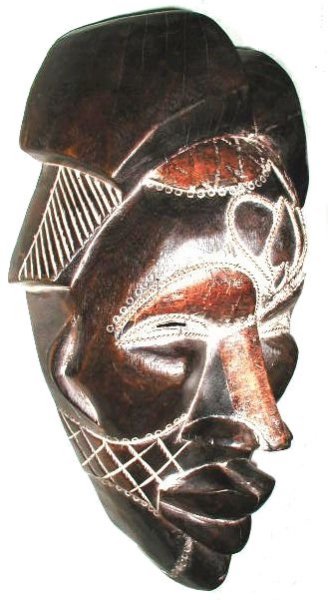 Hand carved in Cameroon.
These ancient ritual masks are used in the Chika tribe's dancing rituals. They are absolutely magnificent, and make the most wonderful decorations on walls, whether it is your living room, kitchen or office.
The nose and eyebrows are covered in red copper plate, and there are copper wire inlays on the forehead.
With the gradual Westernisation of the African countries, these masks are becoming very scarce and priceless.
Bear in mind that no two masks are the same, and that you will own the only mask of this shape and design, in the world!
Measurements: 42 cm. (H) X 25 cm. (W) (16.8 X 10 Inches)